Bachelor of Law Degree
with emphasis in Research and Teaching
WHY STUDY AN ONLINE BACHELOR'S DEGREE?
Online education gives you the chance to organize your study schedules, an essential factor for those who have to fulfill multiple activities, allowing them to take advantage of the flexibility to decide whether they want to study early in the morning, at night or during their free time.
Studying online allows you to access the online platform, 24 hours a day, 365 days a year, from your home or the place you opt for.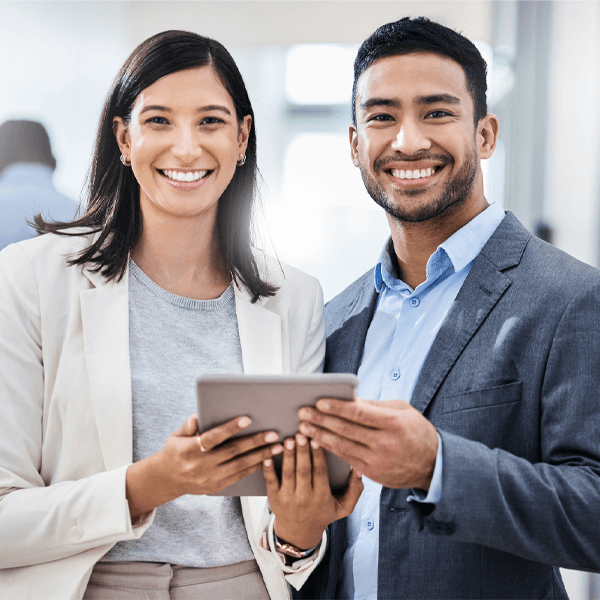 Discover Universidad Santander
Contact us using the form below to find out more.
Solve legal problems from the administration of justice in the normative, social and axiological dimensions of legal science, using techniques, procedures and methodological tools of legal scientific research and teaching in Higher Education Institutions with commitment, professionalism, honestly, responsibility, justice, innovation and creativity to apply the professional ethics code.
RESEARCH DEVELOPMENT
4 subjects + 1 elective
TEACHING DEVELOPMENT
4 subjects + 1 elective course
FOREIGN LANGUAGE DEVELOPMENT
4 subjects
PROFESSIONAL DEVELOPMENT
18 subjects + 2 professional projects
PATHWAY ELECTIVES
6 elective subjects
Introduction to Researching, Innovation and Professional Projects
Introduction to Teaching and the Creative Teacher
English I
Methodology Reseach I
Asserted Educational Planning
English II
Information Technology and Documentary Research
Learning Strategies for Teaching
English III
Methodology Reseach II
Learning Assesment
English IV
RESEARCH ELECTIVES: ( 1 SUBJECT TO CHOOSE )
Scientific Communication
Management of research projects or professional innovation
TEACHING ELECTIVES ( 1 SUBJECT TO CHOOSE)
Diagnosis and Psychopedagogical Guidance
Education Management
History of Law
Introduction to the study of law
General and Legal Sociology
Human Rights
Law teory
Civil Law I
Constitutional La
Civil Law II
Criminal Law I
Civil Law III
Criminal Law II
Process Theory
Individual Labor Law
Administrative Law
Professional Project I
Civil Law IV
Criminal Procedural Law • Civil Procedural Law
Commercial Law
Professional Project II
Municipal Law
Corporate and Bankruptcy Law
Collective Law and Labor Procedure
Right to Protection
Accusatorial Criminal Justice System
Notary and Registration Rights
Forensic Medicine
Tax Law
Stock Banking Law
Accusatorial Criminal Process
 Forensic Practice
Agricultural Law
Complete the admission application with email, phone number (home or mobile), valid birth certificate and I.D. size color photograph.
Official I.D. (INE card, passport, military I.D.).
High School Certificate or Certificate of Recognition of HS Education.
CURP.
Proof of address, issued within three months of current date (telephone, electricity, water bills, etc.)
Registration Payment.
Payment of the total subjects you'll study.
OPTIONS FOR GETTING YOUR
DEGREE
Dissertation.
Work Report in the Professional Field.
Course
Advanced Graduate Studies.
Transversal Graduate Studies.
Academic Excellence.
Publish a Book.
Participate as a Speaker at International Events.
Teaching Skills facing a group.
Participate in an Academic Research Body.
Project, application and evaluation of a curriculum.
Professional Associate.
Development of Innovative Projects.
Comprehensive Knowledge Test.
 OPTIONS FOR OBTAINING YOUR DEGREE
14
OPTIONS
 LOCAL CONVENTIONS
4
CONVENTIONS
*You will be able to meet people from different places who share your professional studies through conferences, exchange of information and discussion. Ask for this program.