Our Chancellor
Who is Jim Enrique Tolbert?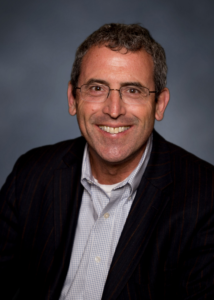 Jim Enrique Tolbert is the Chancellor of Universidad Santander USA. 
Prior to this, Jim Tolbert was the Chief Executive Officer of Education Futures Group d/b/a Vista College, a company he founded in 2005. Vista College operated accredited, post-secondary institutions with program offerings in entry level career training including:  Allied Health, Business, Technology, Cosmetology, the Trades, and Nursing.  Vista College is a degree granting institution and operates campuses in El Paso, Lubbock, Amarillo, Beaumont, Longview, College Station, and Killeen, Texas and Las Cruces, New Mexico and, Fort Smith, Arkansas.    
Prior to forming EFG, Mr. Tolbert was the Chief Financial Officer and a Shareholder of Virginia College, a Birmingham, AL based career college, until the sale of the company in December 2004.  Prior to investing in and joining Virginia College, Mr. Tolbert was the Founder and CEO of Career College Loan Company, a specialty consumer finance company, providing tuition financing to the for-profit education sector.  Mr. Tolbert has also worked for McKinsey & Company in the Financial Institutions Group and Morgan Stanley International in the Mergers & Acquisitions Department.
 Mr. Tolbert was appointed by Governor Riley to serve on the Alabama Workforce Investment Board.  He also served on the Jefferson County, Alabama Workforce Investment Board.
Mr. Tolbert is the former Chairman of the Board of Directors of the Career College Association, his company's industry association, and served nine years on the Board Directors, four of which were as an officer.
Mr. Tolbert has a Bachelor of Science in Economics, summa cum laude, from the Wharton School of the University of Pennsylvania and a Masters of Business Administration from the University of Chicago.
While in Birmingham, Mr. Tolbert served on the Boards of Directors of the American Israel Chamber of Commerce, the Birmingham Chamber of Commerce, and Tech Birmingham.   He served on the Board of Directors of the Birmingham Jewish Federation and as the Treasurer.  Mr. Tolbert was also active in Israel Bonds, chairing several events.  He was awarded the Federation's Young Leadership Award in 2002.
Since moving to Dallas in 2008, Mr. Tolbert has served on the Executive Committee of the Jewish Community Relations Council, the Israel Bonds Cabinet, the Executive Committee of the Board of Directors of the Dallas Holocaust and Human Rights Museum, and The Jewish Federation of Greater Dallas.  Mr. Tolbert has also been active with the American Heart Association and the Dallas Worlds Affairs Council.